*** Thank you for your interest! Unfortunately, my schedule is full. I am not currently taking on new clients. ***
Congratulations on finishing the first draft—or the last draft—of your manuscript! Whether you're looking for copy editing, proof reading, an assessment, or publishing help, I can help take your novel to the next stage.
I've written a lot of books, including a couple of children's chapter books, a science fiction trilogy, an urban fantasy trilogy, seven contemporary romance novels, and four romantic comedies. I know all those genres pretty well, so if your book fits into any of them, I can edit it for you. I've also done a lot of self-publishing and can help with that too.
Sample Edits
If you're not sure if I'm the right editor for you, or you don't know what kind of edit you need, just send me the start of your novel (up to 3000 words). I'll provide some advice and can do a sample edit if required.
Proofreading
Proofreading is when I give your manuscript a final read-through before you send it to a publisher, or before you publish it yourself. I'll correct your spelling, punctuation, and grammar. I can correct for US or UK spelling and word use. My rate for proofreading is USD $0.005 per word.
Copyediting (line edits)
A full copy or line edit will look at your text for all kinds of issues, including word use, sentence structure, and continuity. I'll flag any point-of-view issues, and include an editorial letter with comments on story structure and character development. My rate for a line edit is USD $0.009 per word.
Manuscript Assessments
A manuscript assessment is a high-level summary of your novel's strengths and weaknesses. It's great for pinpointing ways to tighten your novel's structure, highlighting flaws with your character development, or even improving the way you're telling the story. A warning: this service isn't for the faint-hearted! I'll give you honest and straightforward advice. It won't always be easy to hear, but it will help you craft a story that readers will love.
I charge USD $0.004 per word for manuscript assessments. You'll receive a written report about the novel as a whole. A high-level overview, rather than line-by-line suggestions.
Publishing Help
Whether you want to submit your work to a publisher, or to publish it yourself, I can help! I've had books and audiobooks traditionally published, and have self-published many others. I've written query letters that have landed an agent, and first chapters that have landed a publisher. I can also walk you through the entire self-publishing process.
If you want to know more about how I can help you with your manuscript, message me using the contact form below.
"I cannot say thank you enough to Tania for the proofread she did for my debut novel. She was friendly and professional throughout with great communication. I found the notes on Tania's edits so helpful as it allowed me to understand the changes she suggested and will enable me to improve my work going forward. She offered suggestions on what was technically correct but also highlighted options for me to chose from depending on my style and writers voice. She even picked out bits that aren't normally involved in a proofread, which has really helped too. Her help and advice has been invaluable to me and I feel confident that my manuscript is finally ready to be published. I couldn't have done it without her. Thank you so much Tania, I cannot wait to work with you in the future."
– Marie Ralph, contemporary romance author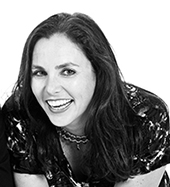 Drop me a line if you're interested in taking your manuscript to the next level, and I'll get back to you soon.